21/11/18 22:28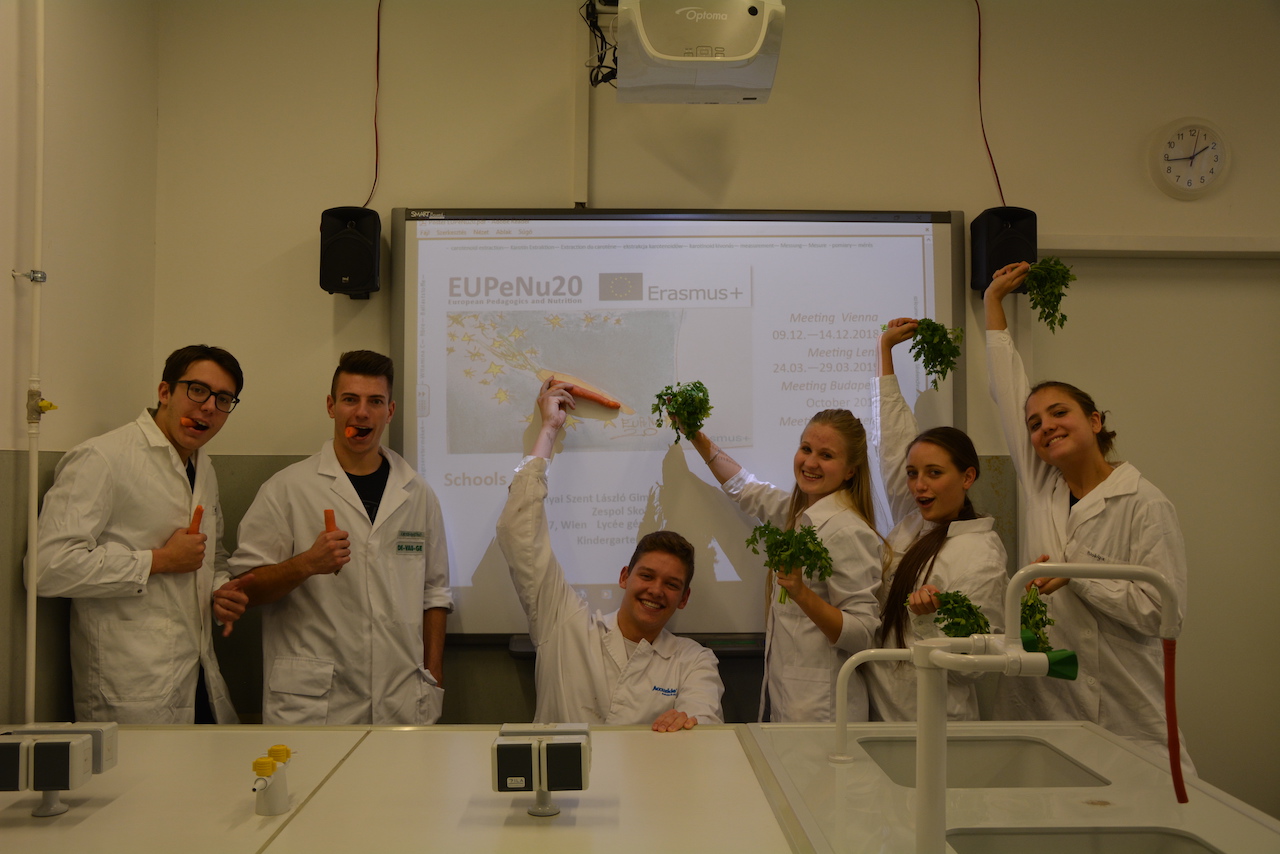 Hungarian team is preparing for the meeting in Vienna by doing paper chromatography of the pigments in parsley.
Next week we will examine the following:
1. What are carotenoids and which fruits and vegetables contain them?
2. Which type of vitamins could you find only in plants and what do they do with your body?
3. Vegan and vegetarian lifestyle.
Conclusion: Eating fruits and vegetables is very important in a healthy diet.
Read More…